Billy Guy – Amazing, Head Turning Take Offs!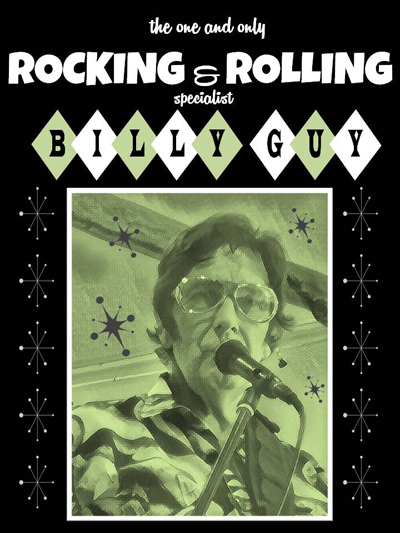 Neil Diamond, Johnny Cash, Buddy Holly, BIG O, Tom Petty, Elvis Presley, Boz Scaggs plus many more…
Billy Guy dons a swags of props such as hats, wigs and glasses. This always amuses crowds! A great entertaining mix of classic songs, Billy Guy gives an audience a smorgasbord of Jazz/Blues, Pop / Pub Rock, Country Rock/Aussie,Country favorites, Line dancing, Pardner Dancing, Rock & Roll and Swing, in the styles of Lee Kernaghan, Dire Straits, Eagles, Van Morrison, Eric Clapton, Creedence Clearwater, Angels, Train, Tim McGraw, Snow Patrol, ZZ Top, The Overtones, Shakin' Stevens and the list goes on and on… www.billyguysoloentertainer.net
---
Old 45s – The Rockin-est Rollin-est Band in Town!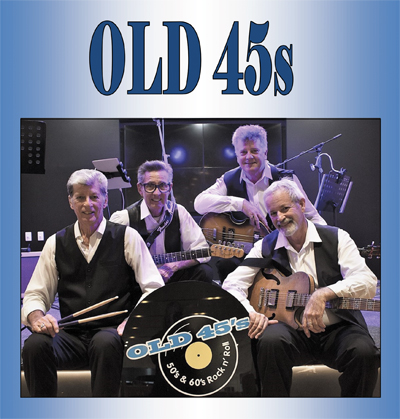 50's and 60's music sounding just like you remember it way back when cats were cool and chicks were hot and you had to be home by ten.
Playing the big hits of Elvis, Chuck Berry, Buddy Holly, Little Richard, Jerry Lee Lewis and many, many more. Sing along, dance along or just come along and you'll belong to the hep-est scene of all with the rockin-est band of all…. www.facebook.com/Old45s
---
Long Gone Daddys – Yeah, They're Hot Like That!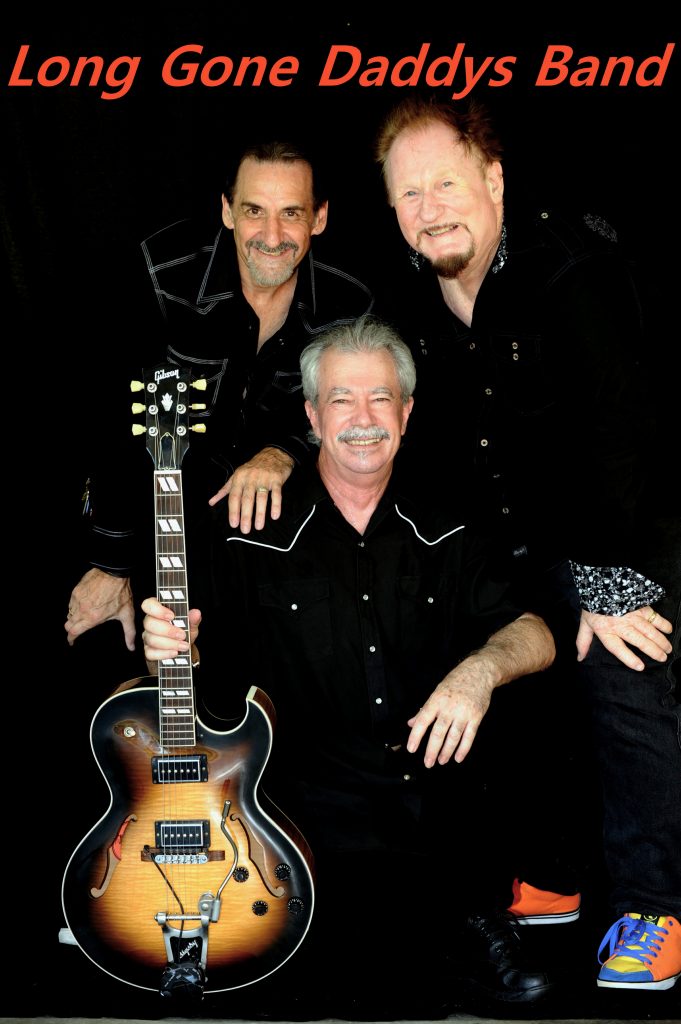 The Long Gone Daddys band are well known for their awesome sound, and amazing arrangements. The Band has their own unique style and great interpretations of the music genre, carefully selecting a range of music that is quirky and fun. A stand out band, appealing to a range of dancers from Rock and Roll, Swing, Rockabilly, Jive, Line Dancing, Lindy Hop, and partner dancing, and for those who are content to sit, and be entertained from beginning to end. A stand out band, appealing to a range of dancers from Rock and Roll, Swing, Rockabilly, Jive, Line Dancing, Lindy Hop, and partner dancing, and for those who are content to sit, and be entertained from beginning to end.
https://www.longgonedaddysduo.com.au/
---